We are a 5th generation dairy family who started bottling milk during Covid to help get fresh food to our community. We enjoy connecting our community to high quality food, and have discovered that we love the slow-food, farm-to-table feel that comes from getting food straight from our single-sourced farm, to the folks who enjoy our products.
We bottle low-temperature pasteurized milk, which is easier to digest and as close to raw as we can get; so it still has healthy enzymes and the fresh, sweet and creamy taste that our great grandparents would be proud of, and our children grow strong drinking. Our milk farm is certified organic and our light processes are all organic.
*We are one of the only creameries who bottles the milk directly on the farm that the milk comes from, within minutes of the cows being milked. This milk is pure – nothing added and nothing taken out – which is also rare these days. We do not homogenize and we do the lightest process allowed by law, with the least amount of hands on product as possible. This is a true family operation.
We also carry raw honey that is from bees we rescued from the NorCal Wildfires, who are now happily buzzing around the rolling hills and pastures with our happy cows.
We believe in embracing the old ways and respecting tradition, while constantly raising the bar to sustainability and growing with our community. We are a regenerative farm, we are humane certified, believe in healthy soils, and we do things the right way because it's right, not just because it's cool. We take care of "our girls" and our land, and they take care of us – and we believe that comes through in the quality and flavor of our milk.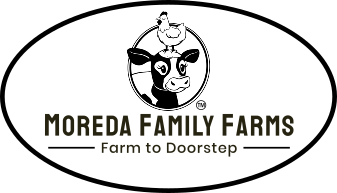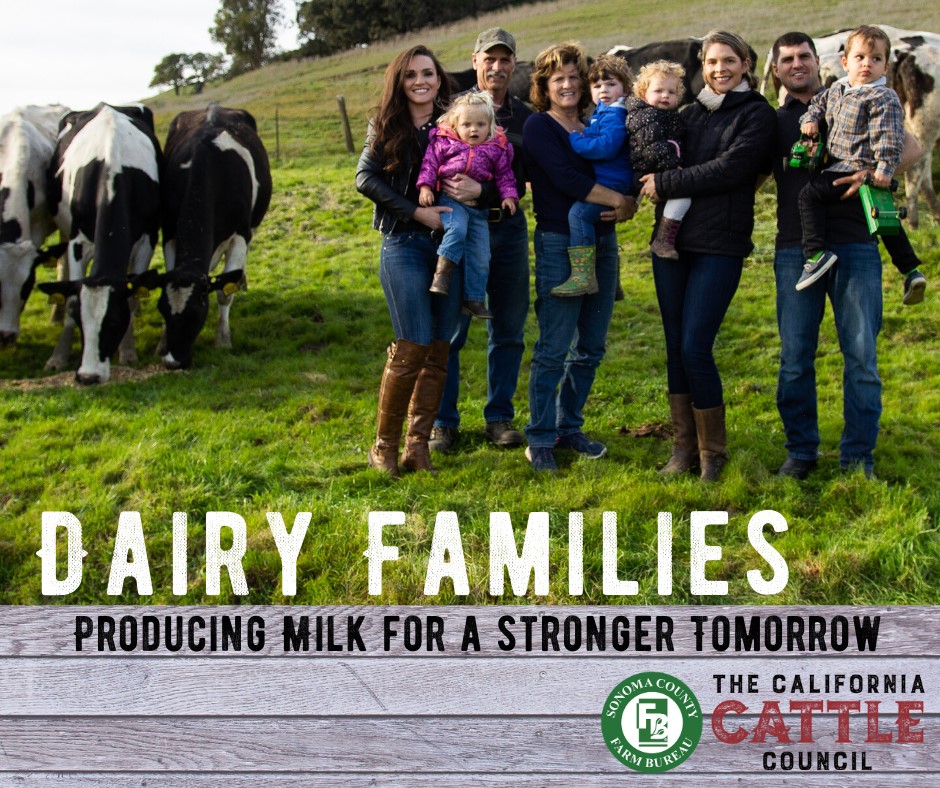 The following are the brands we have partnered with to bring you a full spectrum of dairy products as well as some other local farm foods.
All of these are locally sourced from small, family-farm operations.
Our team is our family, both literally and figuratively.
We'd like to use this space to briefly introduce you to the Moreda Family, where this whole thing began. Click on the photo below to learn more about our team.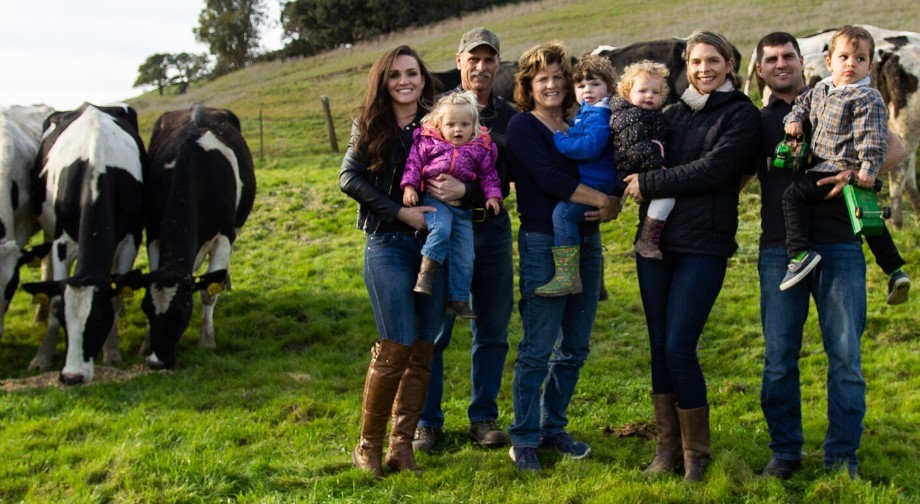 The Moreda Family
DAIRY FARMERS

Photo above by Sonoma County Farm Bureau: The Moreda Family and their dairy cows are "Out Standing in their Field".